On April 24, HT-SAAE and its affiliated enterprises held a series of celebrations to welcome the fourth "China's Space Day".
HT-SAAE headquarters held a grand flag-raising ceremony. As the five-star red flag and the corporate flag slowly rose in the vigorous and passionate national song, the staff saluted to them with eyes in uniform clothes, jointly expressing their best wishes for China's aerospace industry.
The flag-raising ceremony was presided over by Zhao Haiyan, deputy secretary of CPC of the company. The general manager Wu Hao led to review the staff affirmation of HT-SAAE and encouraged all the staff to uphold the spirit of spaceflight and strive to build a first-class listed company.
In his speech, Zhang Jiangong, chairman and secretary of the Party committee, called on all employees of HT-SAAE to carry forward the spirit of spaceflight, focus on transformation and upgrading, and pool development forces in reviewing the history. Under the guidance of General Secretary Xi Jinping's "8.26" important instructions and in line with the "three-high" development requirements of the group company, led by the company's leaders, employees should resolutely implement the decisions and arrangements of transformation and upgrading with the determination and courage, forging ahead to push forward the high-quality development of HT-SAAE.
The affiliated enterprises of HT-SAAE also carried out various commemorative activities: the automotive electronics branch held the flag-raising event and organized the activity with the theme of "parent-child hand-in-hand to achieve spaceflight dream". They led the employees and their families to visit the space exhibition area of Shanghai Science and Technology Museum to popularize aerospace knowledge and stimulate the pride and sense of belonging of the aerospace employees. SDAAC organized its employees to watch the theme video and review the difficult course and brilliant achievements in the development of China's space industry, which ignited enthusiasm of the staff and encouraged them to jointly contribute to the global development of automotive thermal system.
Text/Photo by Pang Shan, Chen Chen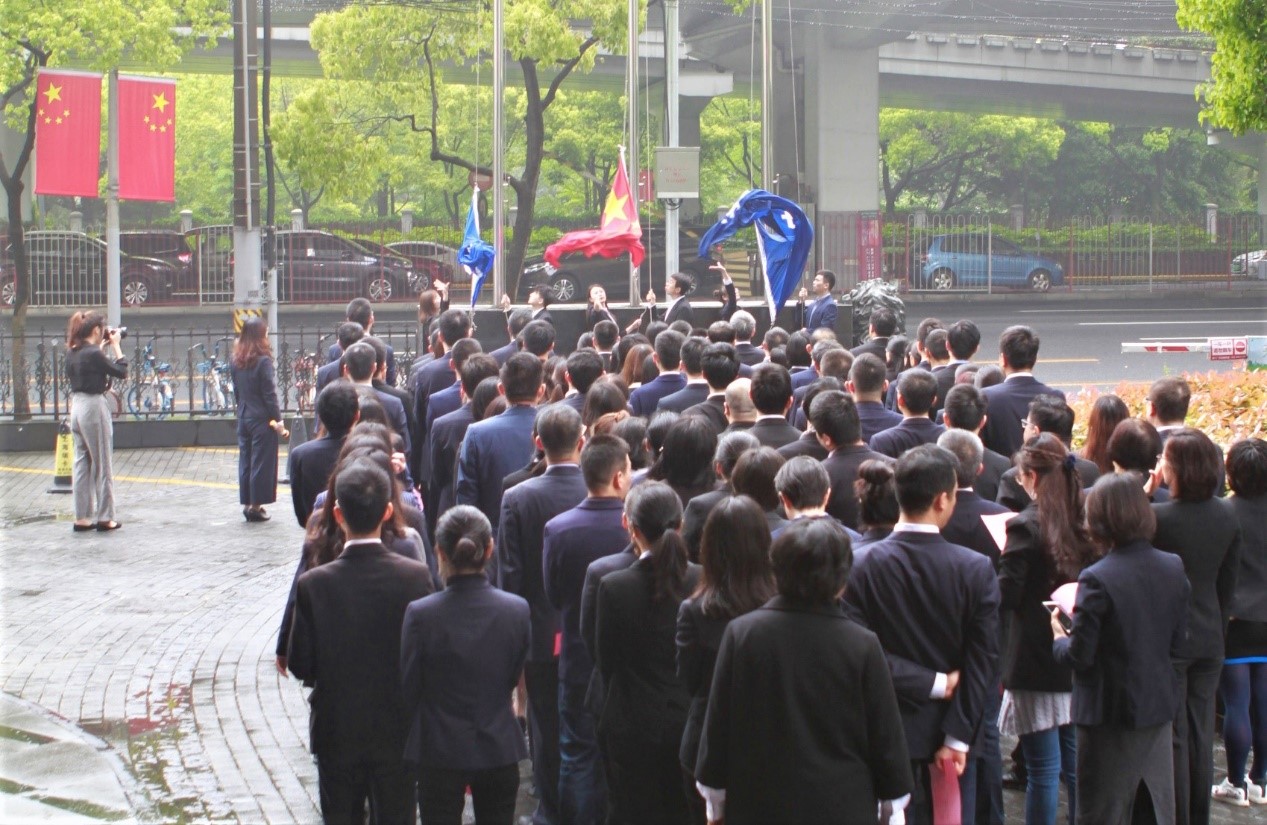 Flag-raising ceremony site of the company headquarters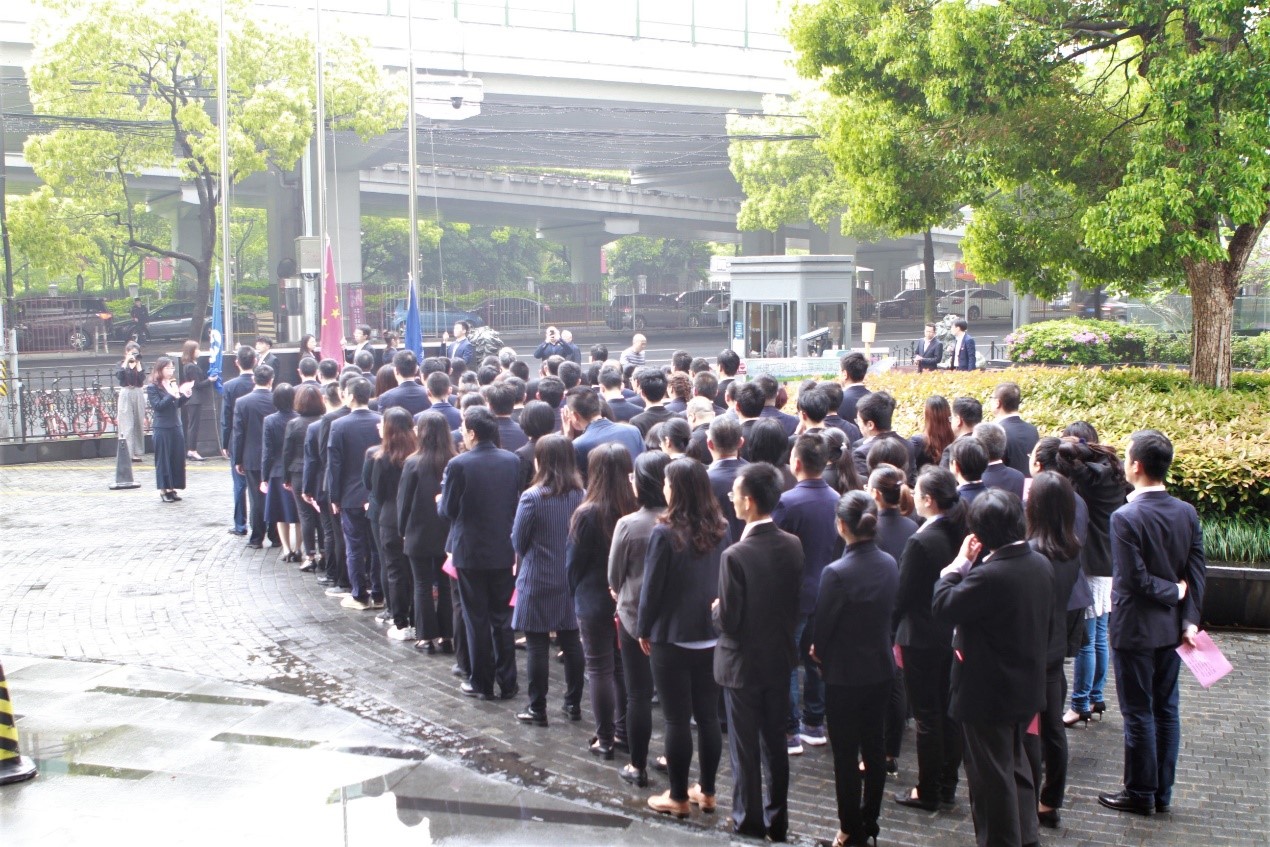 Flag-raising ceremony site of the company headquarters
Zhang Jiangong, chairman and secretary of the party committee gives a speech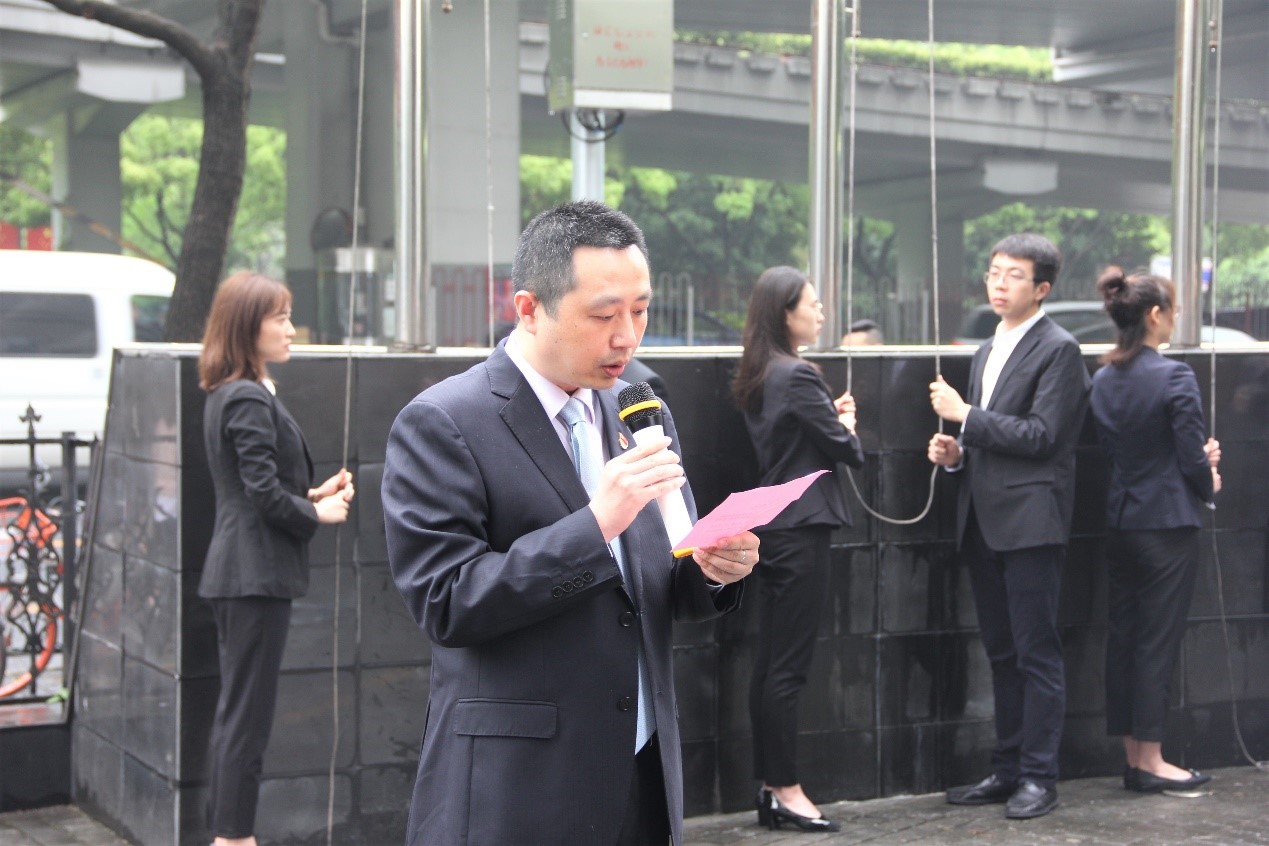 The general manager Wu Hao leads to review the staff affirmation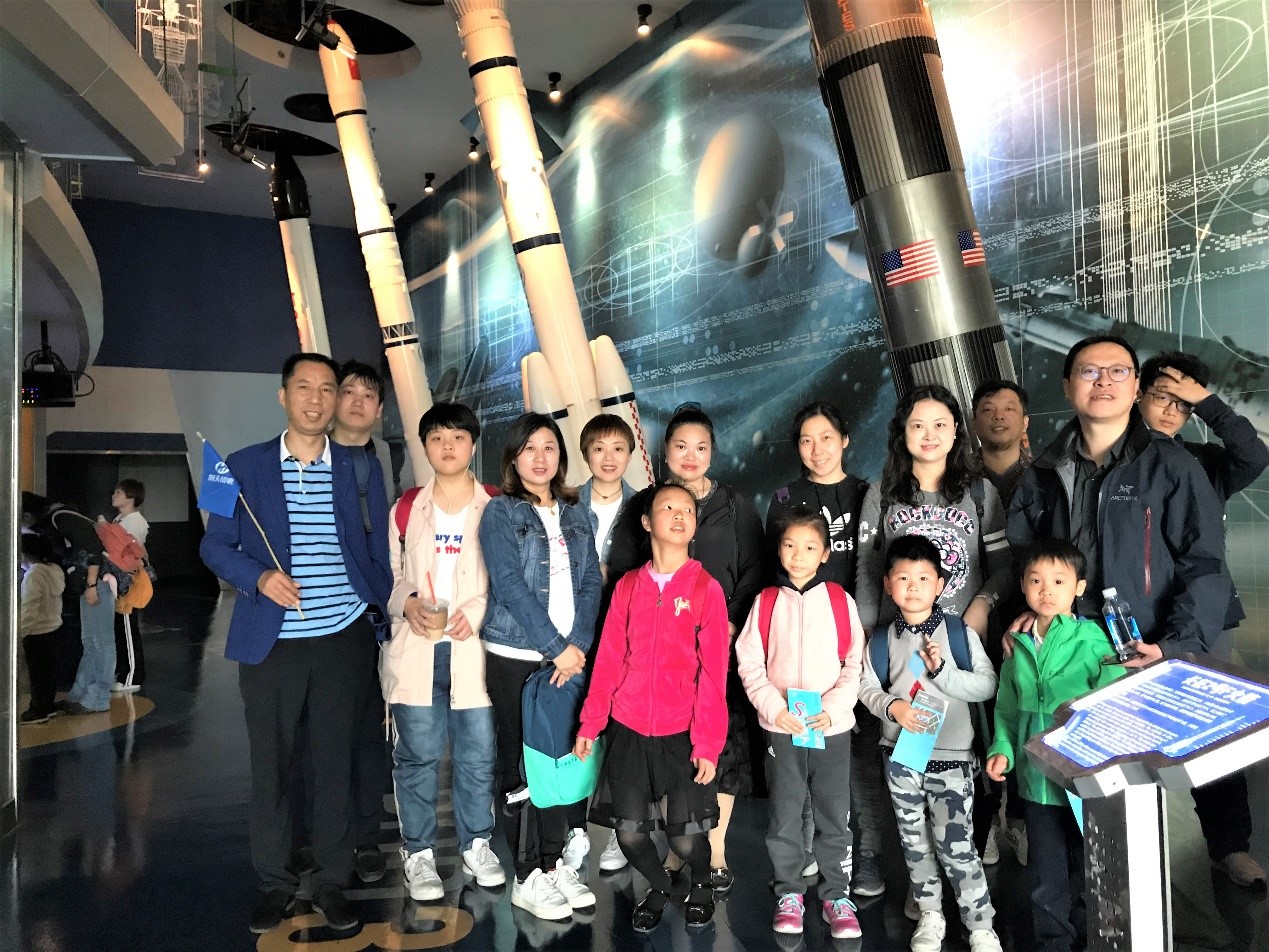 The automotive electronics branch organizes the employees and their families to visit the space exhibition area of Shanghai Science and Technology Museum
Employees in SDAAC Shanghai factory watch the theme video