Recently, technical experts from PV Turkish company and Aerospace Power met in Ankara with Dr. Oguz Can, director of the new energy department of the Turkish Ministry of Energy. The two sides conducted in-depth discussions and exchanges on the application of photovoltaic energy storage technology.
Our experts introduced the operation situation of PV Turkish Company, the application cases of Aerospace Power in photovoltaic energy storage field, the technical reserve situation in new energy and energy storage field and the long-term development plan in the Turkish market. Dr. Oguz Can and his team showed a strong interest in the container energy storage system and discussed relevant technologies with our experts. He said he looked forward to in-depth cooperation with aerospace companies to jointly develop new energy markets in Turkey.
Xi Rongbiao, general manager of PV Turkish company, attended the symposium and presented the "Tiangong 2" model to Dr. Oguz Can.
Text/photo Chen Yao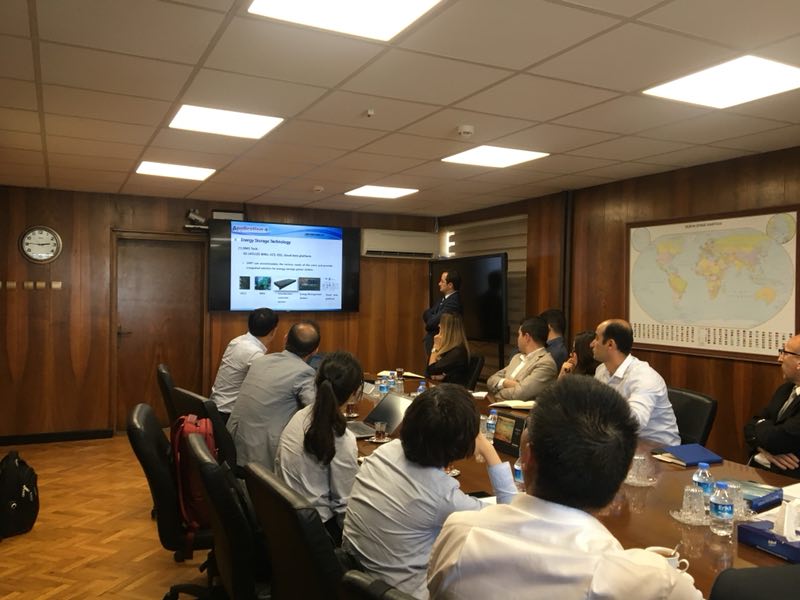 The two sides are conducting exchanges on technology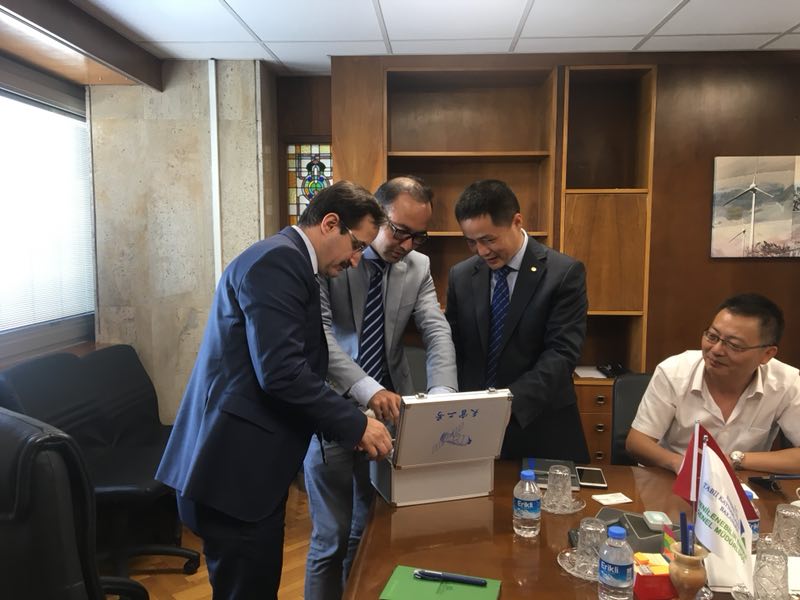 Xi Rongbiao presents the "Tiangong 2" model to Dr. Oguz Can.