Recently, Shanghai Academy of Spaceflight Technology(SAST) has held the 3rd Moving SAST-the New Striver in the New Era award ceremony and the 10th Shanghai Aerospace Workers Reading Festival closing ceremony.Cai Xiaodong, general manager of SDAAC, chosen by HT-SAAE, the general manager of SDAAC, with his international mindset, pioneering and enterprising determination and the great courage in reform and practice, together with other nine colleagues in aerospace field, were elected as the Moving SAST-the Striver in the New Era, and awarded with Reform and Pioneering award.
SDAAC has been providing amounts of high-quality products and services for branded main engine plants such as General Motors , Volkswagen, BMW, QingLing Motors (Group) Co., Ltd., JAC, etc. since it was fully acquired by HT-SAAE, receiving extensive attention and favorable comments within the industry.Cai Xiaodong, as the general manager of SDAAC, with his professional and efficient quality of professional manager, realistic and pragmatic leadership, and firm and indomitable work spirit, has led the company to seek stability and growth, increasingly exploring the modernized enterprise management path rooted in the state-owned enterprises.
More than 20,000 employees of SAST had casted the paper ballots before this election. Over 230,000 online voting were received from the whole society, and with the review comment of expert group, which contributed to the final dozens of candidates through fierce competition.We can share such competition with many colleagues of military units this time, on one hand, benefiting from the strong support and appreciation from SAST and social public over SDAAC, and on the other hand, with the hope and wish to inspire more people from SAST to take Cai Xiaodong as an example to make contributions for making China a major power in space with better achievements.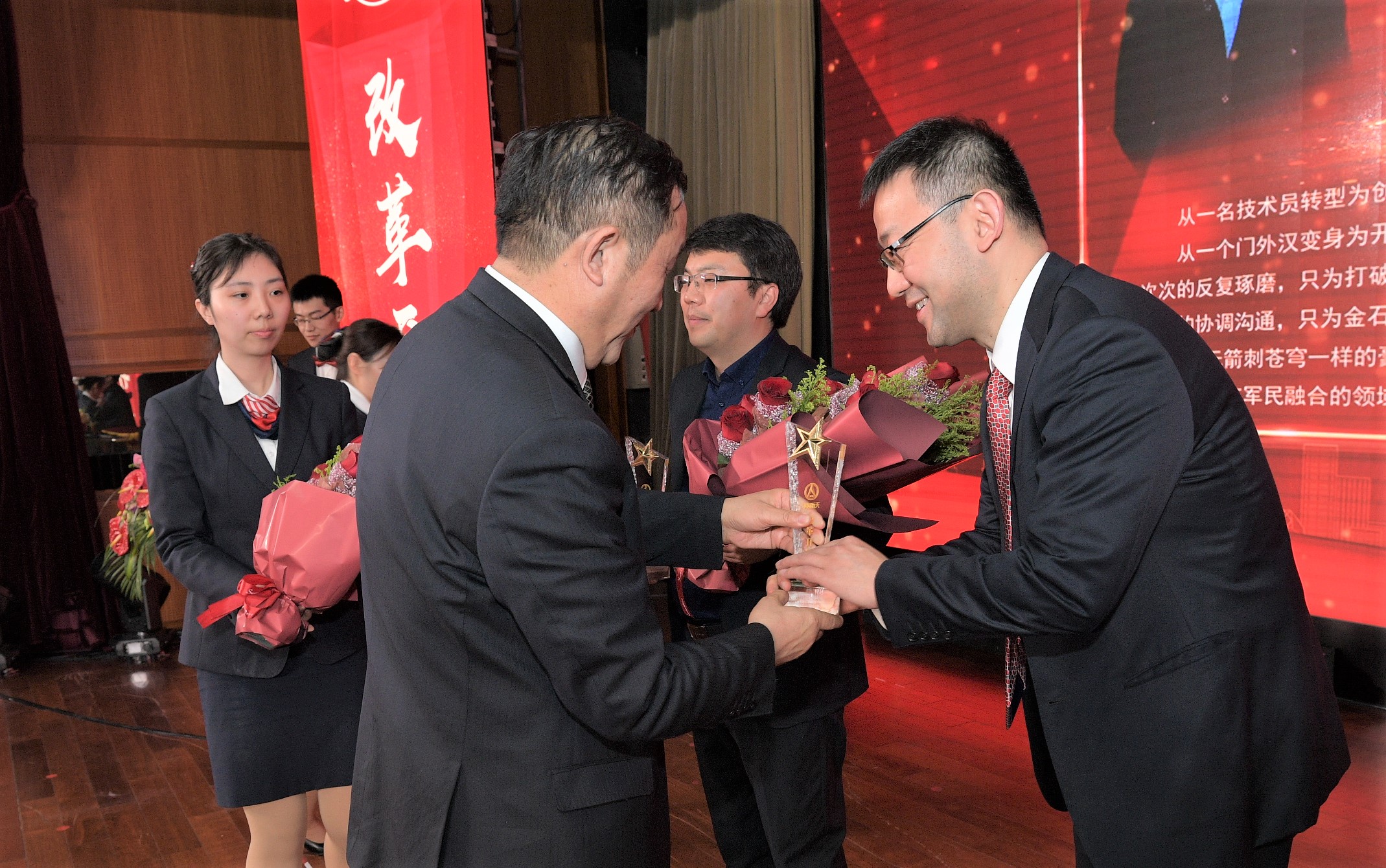 Text/Photo Lu Jiamin Shi Qijing