On April 24, HT-SAAE and its affiliated enterprises held a series of activities in celebration of the third "China's Space Day".
HT-SAAE headquarters held a grand flag-raising ceremony. In the vigorous and passionate national song, the staff who participated in the flag-raising ceremony wore uniform clothes and made eye salutes to the national flag and the company flag in the drizzle to jointly express their best wishes for China's aerospace industry.
Zhao Haiyan, deputy secretary of CPC of the company, led the staff to review their oath, encouraging all staff to stay true to the mission and keep moving.
The general manager Wu Hao made pep talk. In his speech, he called on all the staff of HT-SAAE to inherit the aerospace spirit when reviewing the history, to blaze new trails in the practice, to constantly strengthen the confidence in the aerospace technology application industry during innovation, to confront the problems and difficulties with resolute courage and determination, to unswervingly implement the reform and development measures of the company and to spare no effort to promote the realization of the annual goal of "three guarantees".
The affiliated enterprises of HT-SAAE also held various celebrations: Shanghai Shenzhou New Energy, Solar Company and New Energy Co., Ld. of Lianyungang held a flag-raising ceremony; Inner Mongolia Shanghang New Energy Co., Ltd. and SDAAC organized their employees to watch the special publicity and education film and guided them to learn about the difficult path and eye-catching achievements of the development of China's aerospace industry again.
The solar energy also conducted the open day activity, and received the visit of members of Baojia party branch of PetroChina Shanghai sales branch at its science popularization education base.
An employee who attended the flag-raising ceremony said that although it was raining, everyone was full of passion and that they would further inherit and carry forward the spirit of China aerospace, enhance the sense of pride and mission, firmly develop confidence and courage, and contribute to the achievement of the company's annual goals.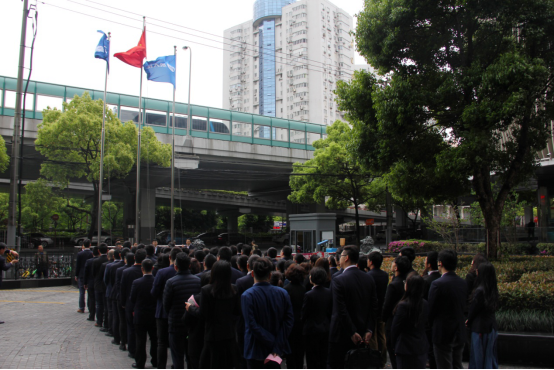 HT-SAAE headquarters holds a flag-raising ceremony
General manager Wu Hao makes pep talk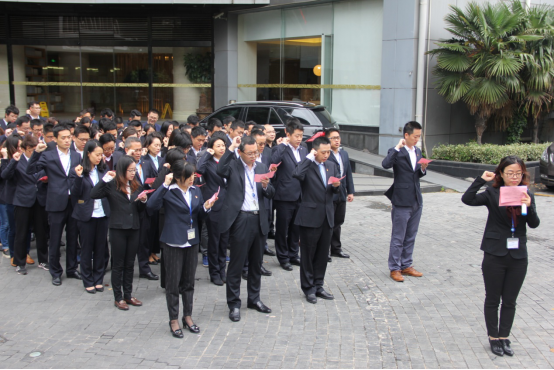 Deputy secretary Zhao Haiyan leads the participants to review the staff oath
The solar energy conducts open day activity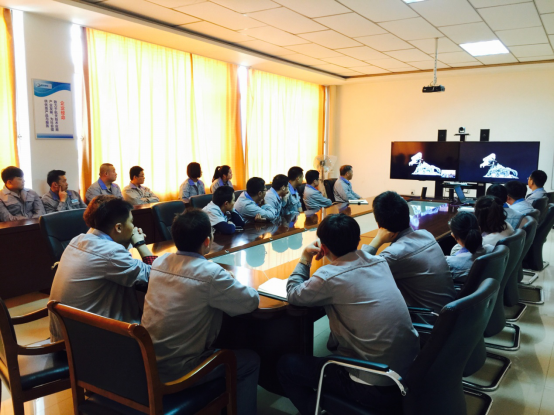 Inner Mongolia Shanghang New Energy Co., Ltd. organizes staff to review the eye-catching achievements made by China's aerospace industry