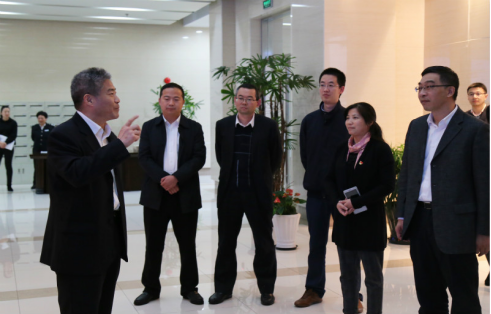 Chief procurator Yang fromXuhui District Procuratorate introduces the study arrangement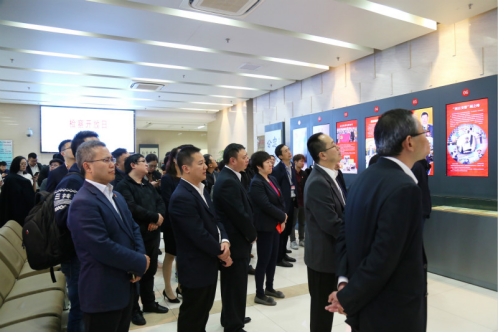 Visit the scene for learning
To strengthen the incorruptible employment education of the leading cadres, improve the pertinence and effectiveness of anti-corruption education, further enhance the incorruptible employment consciousness of the leading cadres and strengthen the ideological defense against corrupting, more than 60 leading cadres and key job holders of HT-SAAE party committee, commission for discipline inspection organization headquarters, Shanghai Shenzhou New Energy and system branch learned at the incorruptible education base of Xuhui District People's Procuratorate and accepted the warning education on clean and honest government in the afternoon of November 15.
First of all, the base commentator educated the party members and leading cadres to be honest in performing the official duties from the two aspects of the typical cases, including the advanced deeds in the "shining examples", "lessons drawn from others' mistakes", such as the painful lessons of Luan Yijun and Sun Yijun in prisons; from the former comrades to today's criminals, they are shocking and vivid examples. Procurator general Yang made a supplementary explanation through seven accounts of "politics", "economy", "reputation", "family", "kinship", "freedom" and "health", which deeply impressed the visitors. By following the examples, reading the belated confession, calculating the cost of greed, and thinking about the prevention of risks, visitors learned from the previous experience and further strengthened the concept, faith and value of life.
Afterwards, the visitors watched the warning education film titled Rights and Responsibilities. From three aspects that "the system cannot be for display only", "the blind area is not allowed in the regulation" and "trust cannot replace supervision", the warning education film displayed a series of real typical cases handled by the procuratorate, revealed the ideological roots and transformation path of deliberate law violation and villainy of the leading cadres, aroused the reflection and self-alertness of the cadres and workers in a thought-provoking and shocking manner, made them feel the danger of greed and realize the importance of building a strong ideological defense against corrupting and offered a vivid warning education class to the vast number of cadres and workers.
After the visit, Procurator general Yang had communication with visitors. Zhang Jiangong, secretary of the party committee of the company required the employees to continue to strengthen their self-cultivation with the examples of advanced models and the alarm of villains, carry out strict management in purchase, sales and project implementation, firmly grasp the system, and build a strong ideological defense against corrupting to strive to achieve self-alertness, self-examination and self-respect, pay attention to both systems and thoughts, transform the ideological awareness and promote efficiency with honest, so as to achieve the profitability goal of HT-SAAE throughout the year.